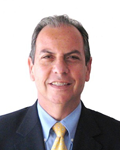 Miguel Llenas has a 25-years successful career in credit bureaus, banking, microfinance, trade, e-commerce and related financial services in the Dominican Republic and other countries in Latin America and Middle East. At Dun & Bradstreet Credit Bureaus Ltd. he is responsible for managing the complete credit bureau business in the Middle East, Africa and South Asia. This includes managing public credit registries that are supported and in partnership with D&B and overseeing private bureaus that are completely or partially owned by D&B.

Prior to working with D&B, Miguel has led the business affairs of the leading credit bureau in Dominican Republic and has substantial experience in establishing profitable private credit bureaus worldwide. He has been consulting with the private credit bureau industry in Algiers, Bolivia, Chile, Costa Rica, Dominican Republic, Ecuador, Egypt, Haiti, Honduras, Iraq, Jordan, Mexico, Morocco, Oman, Paraguay, Peru, Tanzania, Trinidad- Tobago and Vietnam, among others. He has worked as a Senior Credit Bureau Advisor for IFC, World Bank, USAID for the Western Hemisphere Credit Reporting Initiative (WHCRI) and the Credit Reporting Initiative for the Arab Nations and the Arab Monetary Fund.

Miguel holds a Business Administration Degree with a major in Banking and Masters degrees in Marketing, International Business and International Relations from prestigious universities. He is trained in E-Commerce and E-Business at Stanford University.